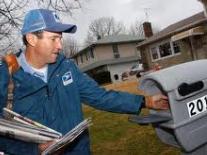 Post office to close offices in Bend, Salem & Eugene.
By Oregon Tax News,
The U.S. Postal Service is making a few concessions to efficiency and closing four mail sorting centers in Oregon, part of its campaign to slash costs by closing more than 260 mail processing places nationwide. The Oregon facilities—located in Bend, Salem, Eugene, and Pendleton—will be shuttered starting as soon as mid-May, and the mail they formerly processed will be taken to Portland.
This is driven by a 25% drop in the amount of first-class mail being sent. In Oregon alone, the sorting facility closings will save $13 million by eliminating 164 jobs. However, mailing a letter across town in the four cities that had mail centers will now take two days instead of the single day it takes now. Longer-distance letters and packages will still take about three days to arrive at their destination.
Oh, and all those postal facility closures? They are projected to eliminate about 35,000 jobs.
For more, go here