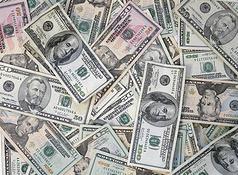 Oregon's Zoo & Convention Center losing revenue
By Oregon Tax News
Taxpayer-funded zoos and convention centers across the country are losing money. The Oregon Zoo and Convention Center are no exception. The Portland Business Journal recently cited an independent review conducted by Tampa-based Crossroads Consulting showing the Zoo and Convention Center contributed to a nearly $19 million loss last year spread collectively among the Zoo, Convention Center, Centers for the Performing Arts, and Portland Expo. The Convention Center was responsible for the bulk of the loss—$10 million. The venues lost roughly $16 million during the prior fiscal year.
Losses associated with the Oregon Convention Center are no surprise. After two decades in which convention centers across the country have been improved, expanded, even completely redone, a predictable pattern has emerged—despite expensive upgrades, convention centers lose money. A December Wall Street Journal article reports that from Boston to Chicago to Phoenix, convention center upgrades have been sold to the public as necessary to attract more business and generate significant economic activity. In most cases, the optimistic projections used to sell new and improved convention centers to taxpayers have failed to materialize. Regardless, city officials keep building bigger, better facilities and related accommodations even though attendance continues to dwindle. For example, convention center attendance in 2010 was down by 40 million compared to 2000. In the same period, exhibit space grew nearly 40 percent to 70 million square feet. As the Washington, DC-based Brookings Institution recently surmised in a comprehensive report on the state of the convention center industry, "While the supply of exhibit space has expanded steadily, the demand for convention and trade show exhibit space has actually plummeted."
Recent media attention regarding the wisdom of using taxpayer money to fund convention center-related projects comes as Portland officials have revived plans for adding hotel accommodations to attract bigger conferences and trade shows. Previous discussions focused on building a "headquarters" hotel, a type of signature hotel accommodations often publicly financed. At a meeting this month, Portland Metro Council and the Metro Exposition and Recreation Commission signaled a move away from large scale public financing toward a greater focus on private funding. The Oregon Convention Center was built in 1990 and last renovated in 2003.
Like the Oregon Convention Center, the Oregon Zoo lost money despite being one of the most heavily trafficked recreation sites in the state. Zoo attendance has remained strong, consistently attracting more than 1.5 million visitors and setting records each of the last five years. Still, ticket sales and other revenue generators aren't enough to keep it operating in the black.
Nationwide, zoo attendance has increased over the last few years even as the economy has soured, though bad weather and other factors have depressed turnout at some zoos. Compared to similar venues, like amusement parks, zoos are relatively inexpensive. Record numbers of visitors at the Oregon Zoo, however, haven't resulted in more money as zoo-goers aren't spending as much during their visit. That's true for zoos across the country and may partly explain financial troubles of many zoos. Additionally, experts say that zoos need greater financial oversight than what's currently offered through the Association of Zoos and Aquariums, a voluntary association that only requires financial reporting every five years.
The question is not so much whether the Oregon Zoo or other zoos are popular, but whether taxpayers should continue funding improvements and new exhibits, particularly during a time of budgetary contraction. Interestingly, reports indicate that zoos relying more on private funding as opposed to public financing are more likely to add new exhibits.