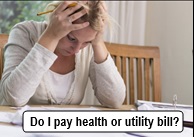 By Taxpayer Foundation Of Oregon,
Families can't afford health care because Cover Oregon wasted ¼ billion.  Force yourself to read this entire article to fully understand how utterly catastrophic our state leaders have failed us.
Top 10 disturbing facts about Cover Oregon
Oregon spent a ¼ billion on a health care website that failed to enroll a single person and was soon scrapped. Here's more:
1. Six resignations & their bonuses
– The Health Authority Director resigned & was rehired as $14,000/month consultant.
– The Chief Operator resigned & awarded $67,000 settlement to not say anything negative.
– The Technology Officer resigned & awarded $70,000 to help sue vendor.
– The OHA Chief Information Officer resigned & is threatening a lawsuit
– The Executive Director resigned
– Deputy Chief Information Officer resigned
2. Withheld public information
When reporters asked for a damning report by quality-assurance contractors, state managers edited the document to remove negative material and also claimed to have forgotten the details inside.
KATU-2, 5-29-14

3. Employees can't stomach the propaganda, lying
The special projects manager said their communications director, Patty Wentz, "turned it into more of a propaganda ministry than a true communications department." The same Patty Wentz was sued by a fellow communications employee for lying about health care enrollments and misuse of state agency advertising dollars. Oregonian, 2-7-13
4. Public denied access due to politics
Cover Oregon was tested & operational by February 2014 according to software designer Oracle. Yet the decision to block public access was made by Governor Kitzhaber. Allowing the public to benefit from the repaired Cover Oregon site would have vindicated Oracle while discrediting the state's lawsuit at a time when the Governor is conveniently running for re-election. KATU-2, 6-22-14
5. Recklessly ignored warnings
No less than three different auditor groups (KPMG, Wakely Group, MAXIMUS) issued warnings to Cover Oregon as early as 2011 calling it a "high risk initiative." A special projects manager's internal email confessed at the time that the website was "…one of the most rotten and absurd unworkable system applications imaginable. And they spent our federal funds doing it. Go figure." A Cover Oregon Chief Operating Officer said "We can't hold Oracle to their contract because we have production problems." KATU-2, 5-2-14
6. We "twiddled our thumbs"
A Cover Oregon business analyst said the mismanagement was so pervasive that "We were kind of left in the eligibility world to twiddle our thumbs…trying to come up with something to do. One person spent a good portion of their time on Facebook because they had no assignments."
7. Each enrollee cost taxpayers $5,500
Because many of the enrollees are given a hidden federal tax subsidy, the real cost to enroll a single Oregonian can cost taxpayers as much as $5,500 per person.
Forbes, April 26, 2014. Kaiser Family Foundation. Estimate on subsidize enrollees and does not include possible cost co-payments.
8. Long history of sweetheart deals
Cover Oregon's Chief Information Officer, Carolyn Lawson, previous government job was scrutinized after she funneled a half million in contract work to her friend & former boss Steven Powell (violating contracting rules by not accepting other bids). At Cover Oregon she hired him as her deputy. When she resigned she promoted him to replace her, even though his only prior experience was a manager of small consulting company. His salary was $181,000 until he too resigned. Oregonian, 2-7-14
9. Tax dollars spent in flawed lawsuit
Five former Cover Oregon officials are using as much as $35,000 of tax dollars to pay for their defense. If found guilty they will have to pay it back. Cover Oregon's technology officer resigned and was soon after awarded $70,000 to help sue the software designer Oracle. The media claims the State's lawsuit is weak as they agreed to a contract below industry standards and they ignored all warnings.
10. Four Federal investigations
They include; FBI, US Health & Human Dept, GAO & US House of Representatives.
This report courtesy of Taxpayer Foundation of Oregon