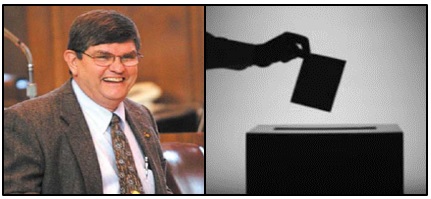 By Taxpayer Association of Oregon Foundation,
Oregon State Senator Alan Olsen's SB 435 would eliminate anonymous mystery bill amendments by requiring amendments to identify the state Legislator who proposed it.
Anonymous legislation passing through the Legislature only reinforces the back-room deals aura of Salem and has the effect of shutting out the public who wish to know more, not less of their Democracy. The most controversial bill of the Session, the Low Carbon SB 324 (also referred to as a hidden gas tax)was amended in a surprise gut-n-stuff by an anonymous amendment. No one knows who the author is. Furthermore, without knowing who the amendment author means the public has no one to direct questions towards.
There is no way to find the full intent or background behind an amendment that can such drastically change a piece of Legislation. It gets even worse when even the committee chair does not know the origin. At that point the process becomes unfriendly to all participants.
A similar bill in 2013 had over 60 sponsors which made it two thirds of the entire Legislative body. Yet the bill failed to move through the process. Olsen is remaining optimistic and determined for this Legislative Session.
See also.