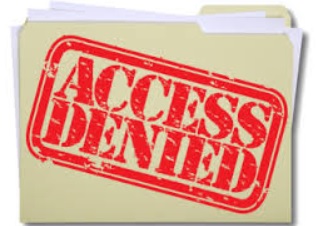 Governor Brown's Office Delays Public Records Request
By Taxpayer Foundation of Oregon,
The Bend Bulletin Editorial Board stated last summer on Oregon Governor Kate Brown "The governor's office is so slow to fill requests for her calendar and documents relating to it as to render the final product useless or nearly so."
A few weeks later after that media complaint, Governor Kate Borwn's office was repeating the mistake again on public records request on the Governor's own office spending (See Oregon Capitol Watch request here). A July 2016 public records request was not made public for nearly four months later in November. What takes other states to provide in days, seems to take months for Oregon to provide.
It turns out that the public records detailed mis-spending of Governor Kate Brown using the State Government credit card for personal purchases. Governor Brown corrected her mistake at a later date. This information about the mistake was blocked from the public for nearly four months at a time when the media and the public was having a debate about the Governor's management abilities.
The Pendleton East Oregonian summed it up best with the headline "Kate Brown doesn't get what transparency is." Transparency is providing the public with public records and conflict of interest issues without delay, without harassment and without excessive fees.  This is not what the Governor is proposing.