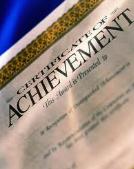 The Taxpayer Foundation is recognizing five outstanding students for their essays on their Oregon education experience and opinions.   The diversity of opinions range from authors in the 5th grade to recent college graduates covering a wide breadth of topics from the personal to policy suggestions.   Oregon is honored to have these young and talented voices in our state.   Please enjoy the five top honored essays below.  
Top Winning Essay
By Kattarin Kirk
Public school, private school, home school, charter schools, correspondence schools, online schools, there are so many options in today's world but what's the best one? It used to be that there was only one option but now that's all changed. The question is still there though, which option is best? Does it depend on the individual or is the old saying "one size fits all" still true when it comes to the education of today's students?
I have a unique perspective on this. My first two years of high school I spent at public school. Some teenagers thrive in social settings while others struggle. Teachers are kept so busy trying to keep control of dozens of students that they have little time to offer one on one attention to any individual. Students requiring extra help are often neglected because of such limited time. Many students fall by the wayside due to lack of resources, self-motivation, and inability to ask for help.
Schedules are another problem; many of today's teenagers have afterschool jobs. In some cases their work shift starts before class lets out. I was one of these students and spent my junior year in a correspondence program. In some cases these programs tend to be more flexible allowing for students with unconventional lifestyles. There are drawbacks though; correspondence programs make it even more difficult to get help with problems. Unless there is someone to oversee them the student must be very self-motivated, that's not always likely to happen with teenagers. However if a student is willing to work it's a great way for them to learn self-discipline.
Most experts agree that teenagers need a structured environment, so where's the balance? I found it in the form of Sylvie's River Web Academy. This program allowed me the best of both worlds, I got one on one attention from a teacher who came up to my house once a month to go over my progress and I had twenty-four hour access to help via email. I also learned self-discipline that taught me important life lessons. I was able to work and go to school without the problem of conflicting schedules because I made my own class schedule. What's more is I was offered a variety of options because I was able to work on the computer and the school wasn't tasked with finding a teacher qualified to teach each new class. Sylvie's River gave me the chance to learn without the drama of a big school but avoided the isolation of homeschooling. For me it was the perfect choice.
Whether you're dealing with a teenager who learns well in social situations or one who's more withdrawn you have to realize that everyone learns differently. One size doesn't fit all, alternative options are needed to help today's teens adapt to this new world without compromising their education.
By Daniel Wilson Senior, King's Academy
The excitement of graduation hits me like a splash of ice, cold water. I will be leaving the long halls and thick classrooms for good. I look back at the hardships: late nights of studying, early mornings of cramming, and the occasional twist of a surprise quiz. It has changed me. There's no doubt about that. The constant drive of learning a language or the persistent push of picking up sources for a topic has never been my idea of ?a party.? I can even remember staying up past midnight to read a book, and waking up early to finish a complicated Hebrew translation. I would hesitate to call my private school 'an easy ride.' Something changed me though. Not only was my schooling very strenuous and difficult, but it was fun, whether I admitted it or not. I have found old sheets of graph paper with math equations, dusty pencils with teeth marks, and even a History notebook containing organized indexes and primary sources for famous battles and declarations. Shuffling through them, each piece reminds me of a moment, of a night of homework: a time when I was on the edge of my sanity: despising the stack of books at hand ? praying they would vanish in the morning.
When I think of school, I instantly think of the classmates I knew: the ones that are still with me and the ones that have graduated. I was blessed to meet many of my best friends at school. They were the ones I studied with, ate lunch with, sat with, suffered with, and had years of education with. Sometimes, when homework was especially tough, the only thing keeping my brain from exploding was a classmate's encouraging comment or humorous joke.
I was additionally blessed with incredible teachers. They went above and beyond the call of duty to serve my daily educational needs. They were strict when strictness was necessary, and they were merciful when mercy was needed. Asking them for help was easy. They often managed to surpass my expectations despite my initial fears.
What I have learned from my years as a high school student can never be forgotten. They have marked me in so many good ways; I could never recall every aspect the school has enhanced in me. I wish I had seen the value of having insurmountable amounts of work assigned to us each week. This is something everyone can relate to: when things get tough, it is easy to want to back down. But if you overcome tribulations and experience them before your adult life, rough times are a piece of cake. Being in a Christian private school brought me closer to my classmates and friends. It trained me and provided me the right tools for the future.
The Next essay written by a recent Senior
at De La Salle North Catholic High School
I live in a world where it seems like my socioeconomic background determines who I am and who I will be. As a young student from a struggling household of eight, I know how it feels to be limited, to be deprived of an opportunity to success, by our very own education system. Students like me are often regarded as poor kids who are incapable of academic achievement, and to an extent, there is truth to this perception. We cannot fully succeed because our education system lacks the resources, support, and opportunities needed for lower-income students to thrive in and beyond the classroom.
I attend a school that serves local urban students at or barely above the poverty threshold. Until this year, my school was unable to offer AP courses. I plan to take the national College Board AP Calculus and English test in two weeks, but I do not have years of preparation that many other students receive during their freshman, sophomore, and junior years. When I took the Chemistry SAT subject test in the fall, I did not recognize a third of the concepts because the Chemistry class I took was behind the national standard. My economics textbook is tattered, scribbled over with cuss words, and does not even have a cover attached to it. Isn't this an injustice? Isn't there something wrong when the very system that is supposed to lead me towards success fails to prepare me for what lies ahead?
I realize that the economy is currently struggling and funding is limited, but there are methods beyond monetary boundaries that can help students achieve their full potential. For example, school days could be extended so that students have more time and preparation during classes. Fifteen minutes more could be the difference of a student understanding a concept rather than walking away from it. As for national testing, teachers could work daily practice tests into the curriculum in order for students to become familiar with testing strategies. Above all, success is not an individual act, but an achievement made altogether. Whether it is after school study sessions with peers or weekend tutoring with teachers, students need opportunities to exercise their cognitive abilities outside of the classroom. It is an injustice to waste a young adult's brain and talents because of financial barriers. It is social child abuse to not take action and give students what they deserve. The education system is the problem and the solution. It has the power to recreate the educational model of our society and provide an equal opportunity for all students regardless of whom they are or where they come from. The education system has the power to give students a chance at a future, a college, a life. So I must ask when the change will happen because we, the students, cannot wait any longer.
By Max Fruits
5th Grader at LaurelHurst
My name is Max Fruits and I am in fifth grade at Laurelhurst School. I have been at Laurelhurst School for six years. I think it is a fantastic school. This year has been my best year so far because of my incredible teacher. She is never boring. She has a way of making learning interesting and fun. Including me, there are 29 kids in my class. Most of the kids try hard and work hard, but some of them get in trouble, some of them slack off, and some of them just joke around all the time. My teacher works hard to make such a big class very successful. Thanks to her I feel like I have a really good class.
Right now I have almost 30 kids in my class, but next school year there will be almost 40 kids in the class. It will be very hard because I have some very energetic (some would say naughty) kids in my class. My teacher is very worried about having so many students in her class. Also second and third grade classes will be mixed and fourth and fifth grade classes will be mixed too. That will make it extra hard for teachers and students. One reason our school is so crowded is that the district changed our school from K-5 to K-8. So now we have 14 year olds with Kindergarteners. While our school is overcrowded, other schools don't have enough students.
The school district needs to be smarter about choices. For example deciding which students go to which school. It should take some of the students from the most crowded schools and move them to less crowded schools. Even better, the district should make it easier for parents to choose the schools that are best for their kids. More choices would be better for students, their parents, and even teachers.
By Susannah Hotovec

If I could change one thing about the Oregon school system, I would make Fridays a non-school day statewide. No school Fridays would give everyone a much needed day off and save money while doing that.
A day off would give everyone a break. It would give students another day to do homework. The day off would, also, give everyone time to relax, whether it is on that day or not. An extra day off would give teachers more time to grade, allowing students an opportunity to see what they need to do in order to pass the class. Next: save money, save teachers.
By saving teachers, students would perform better. More teachers means more 'one on one time' with the students, which would help students learn and end up in the students getting the material. Since the students are getting it, more students will graduate. More students graduating makes both the school and sate look that much better in terms of graduation percentage. Lastly, no school Fridays will help save classes.
Saving the elective classes will help in making students actually want to come to school. More students coming to school means more students learning. More students learning means more students graduating.
No school Fridays is completely beneficial in helping more students graduating. It's a win-win situation.